AWTA Podcast - by Elisabeth van Delden
Tuesday, 27 June 2017
Michael Jackson is the Managing Director of AWTA, the Australian Wool Testing Authority.
In this Wool Academy Podcast Michael explains how wool testing works. In particular he explains what wool tests are applied to each bale of wool and what the benefits are for the wool grower as well as the buyer. Michael also talks about why the wool industry testing standards are unique compared to other fibres and how new test standards get created to meet today's consumer expectations.
Link to website & podcast episode:
http://www.elisabethvandelden.com/035-michael-jackson/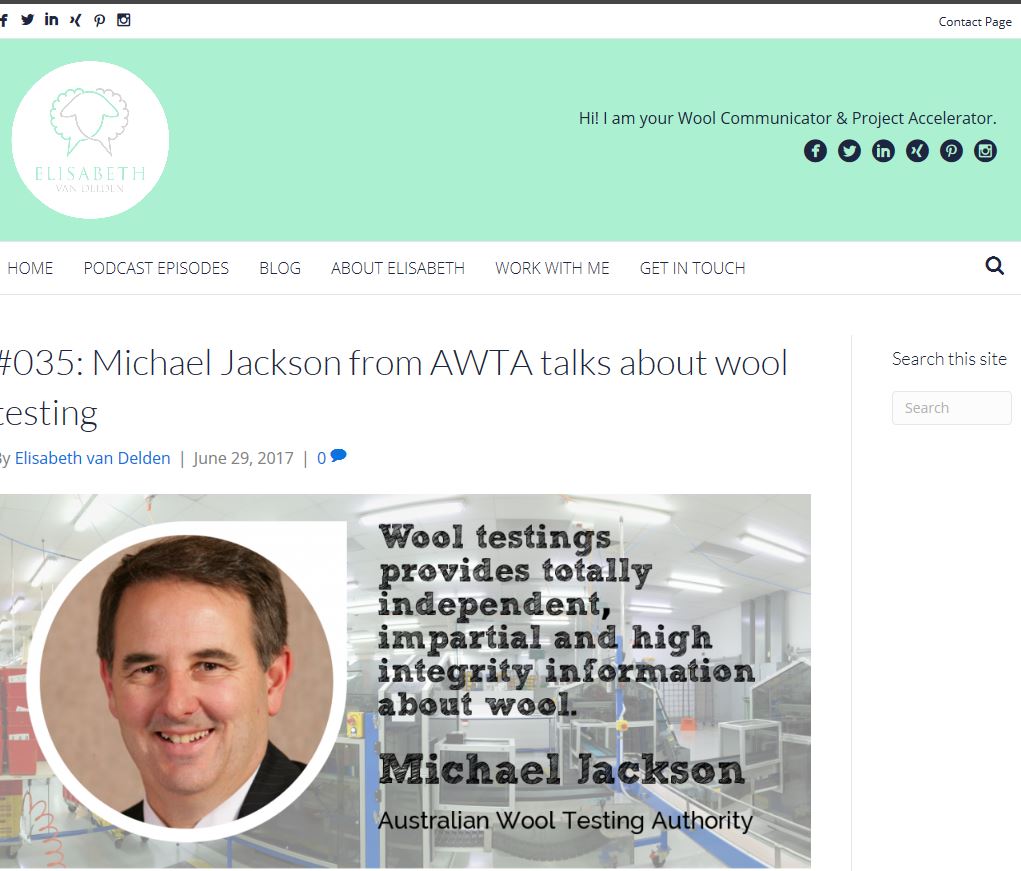 About the author Elisabeth van Delden:
Elisabeth is the founder and host of the Wool Academy Podcast. She also runs her own consulting business where she supports wool industry businesses with strategic communications and project management. Elisabeth used to work as the Secretary General for the International Wool Textile Organisation where she developed her passion for wool and the wool industry. Her previous education and work experience equipped her also with a broad set of communications skills. Elisabeth vision is to see the wool industry thrive which is why she supports wool industry businesses communicate successfully.
Web: www.elisabethvandelden.com
Podcast: www.elisabethvandelden.com/episodes